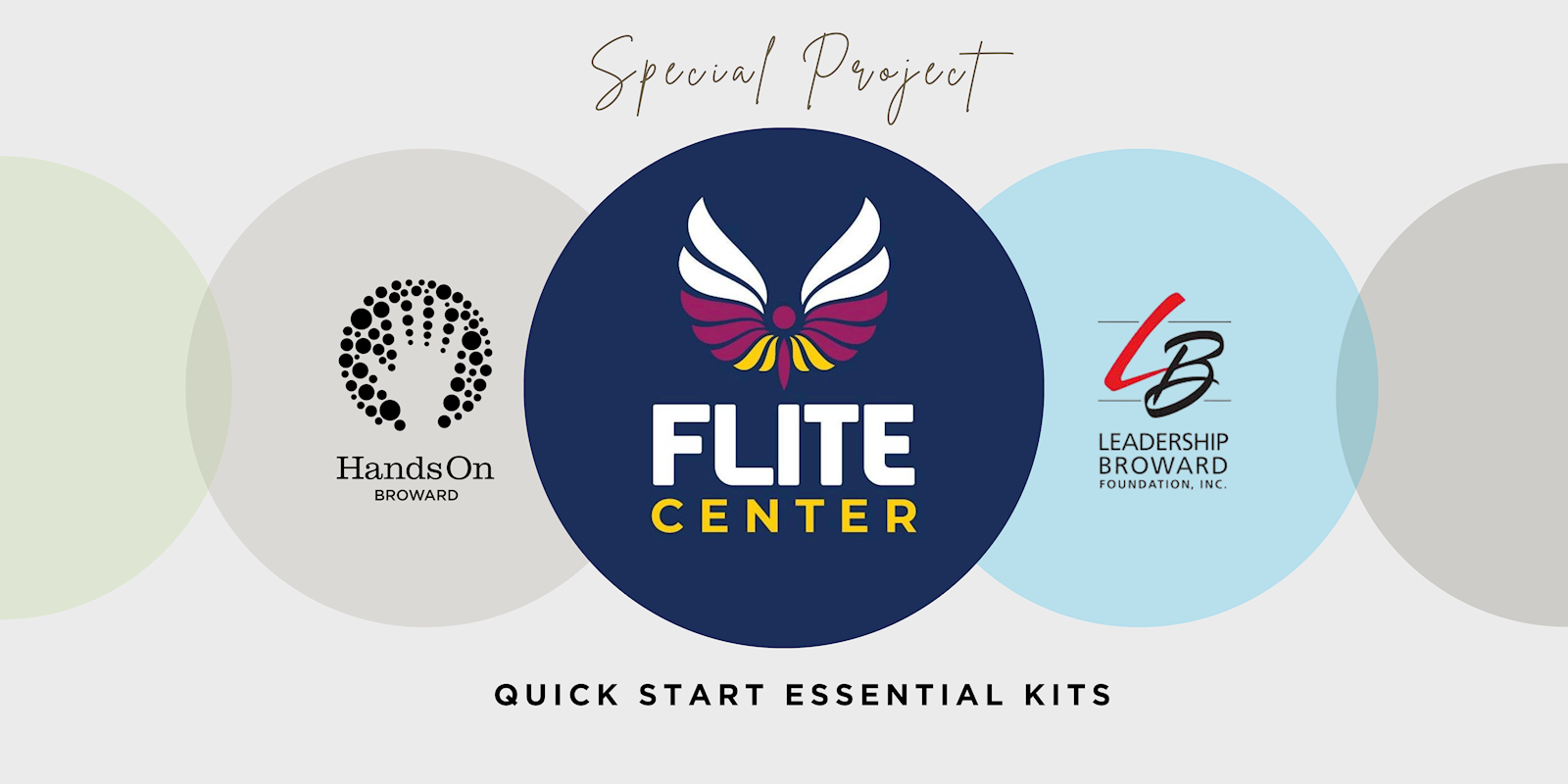 For the month of June, HandsOn Broward is partnering with Leadership Broward to collect Quick Start Essential Kits for FLITE Center.
FLITE Center's mission is to guide those aging out of foster care and other vulnerable youth for successful transition to independence through education, employment, housing and system of care coordination. FLITE Center ensures that youth develop essential skills and competencies in daily living, decision-making and interpersonal communication; crucial modules to begin building their lives as productive members of the community. As part of their support to youth transitioning to independence, FLITE Center also offers Quick Start Essential Kits containing many of the items needed to get youth started at life on their own.
For this project, we need your help to collect items for these kits! The items that you will pack will help a young person set out in what is likely to be their first apartment. From pots & pans to cleaning supplies and bedroom items, your donations will help youth in need with a more seamless transition into the next phase of their lives.
There are several ways to support this effort:
If you are a student or other volunteer in need of service hours,

CLICK HERE

to see the instructions for participating in the project and claiming your service hours.
If you do not need service hours,

CLICK HERE

for a list of donation items and dropoff times.
To purchase Amazon Wish List items which will be sent directly to FLITE Center, CLICK HERE.