Youth Programs
KIDS CARE CLUB
Kids Care Club is an initiative that develops compassion and social responsibility in elementary and middle school children while demonstrating to each child their power to impact communities through volunteer service regardless of age.
Our Kids Care Club meets monthly to work on projects designed to be engaging for kids 5-12. Each month features a different project/issue area. When you register for a project, you'll find out more about what's in store that month.
---
TEEN SERVICE CLUB
HandsOn Broward's Teen Service Club offers youth ages 13-17 the opportunity to get out into the Broward County community and make a positive impact through service. Teen Service Club members participate in "hands-on" direct service volunteer opportunities led by HandsOn Broward staff members at partnering nonprofit agencies throughout Broward County. A new Teen Service Club project is offered each month and members choose projects that interest them.

Some benefits of Teen Service Club are:
Learning about social issues and community needs
Developing personal insights, gaining leadership skills and understanding good citizenship
Improving college applications and résumés while positively impacting the local community
Assisting participants in meeting their schools' community service requirements
Providing opportunities to visit different places, meet diverse people and enjoy new experiences
For more information on this program, email Dani Rosenthal at dani@handsonbroward.org.
---
goLEAD YOUTH LEADERSHIP DEVELOPMENT PROGRAM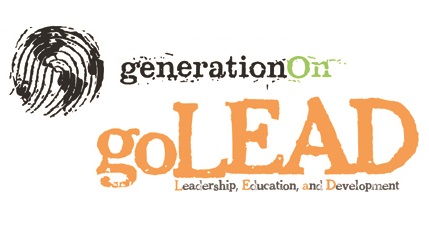 HandsOn Broward's goLEAD program is a service-learning initiative developed by generationOn that inspires, equips and mobilizes middle- to high-school youth to become strong leaders who effect positive community change through service. Participants engage in 30 hours of meaningful service-learning, leadership skill-building and hands-on activities that culminate in a collaborative capstone service project that benefits the local community.
---
SUMMER SERVICE CAMP
HandsOn Broward's Summer Service Camp is open to teens ages 13-17.

This program will inspire, equip, and mobilize youth to take action that changes the world and themselves through service. HandsOn Broward gives teens the opportunity to see firsthand the issues in their communities, and the tools and resources they need to respond and become part of the solution. During Summer Service Camp, campers will participate in hands-on service projects at partnering nonprofit organizations to show them how they can make a positive mark on their community.

Thank you to all of our campers who made the 2018 summer camps an amazing time of service and positive change in our community! Please check back in Spring 2019 for next summer's sign up!

---
If interested in registering for any of the above programs, or need more detailed information, please contact Youth Program Manager, Dani Rosenthal at 954-233-1297 or dani@handsonbroward.org.
Looking for other youth-friendly volunteer opportunities? Browse through our Youth Volunteering Guide for specific opportunities available on our calendar.