Do It Yourself ("DIY") Volunteering provides a meaningful way to engage volunteers in a non-traditional way.
At this time, HandsOn Broward will offer multiple different DIY project options. For these projects, you'll provide the supplies.
(all are designed to be low-to-no-cost) and we'll give you the instructions for completing it, along with information on the benefiting agency.
---
Important DIY drop off information:
All of your project items must be together as mentioned in the instructions (i.e., in a bag, envelope, or box)

Your completed DIY report must be included with your project
Drop-offs for this project will start Tuesday, June 1st, 2021
Tuesdays 9 AM to 2 PM, Wednesdays 9 AM to 1 PM, and Thursday 12 PM to 5 PM
The last day to turn in this project is Thursday, June 17th, 2021.
Current Projects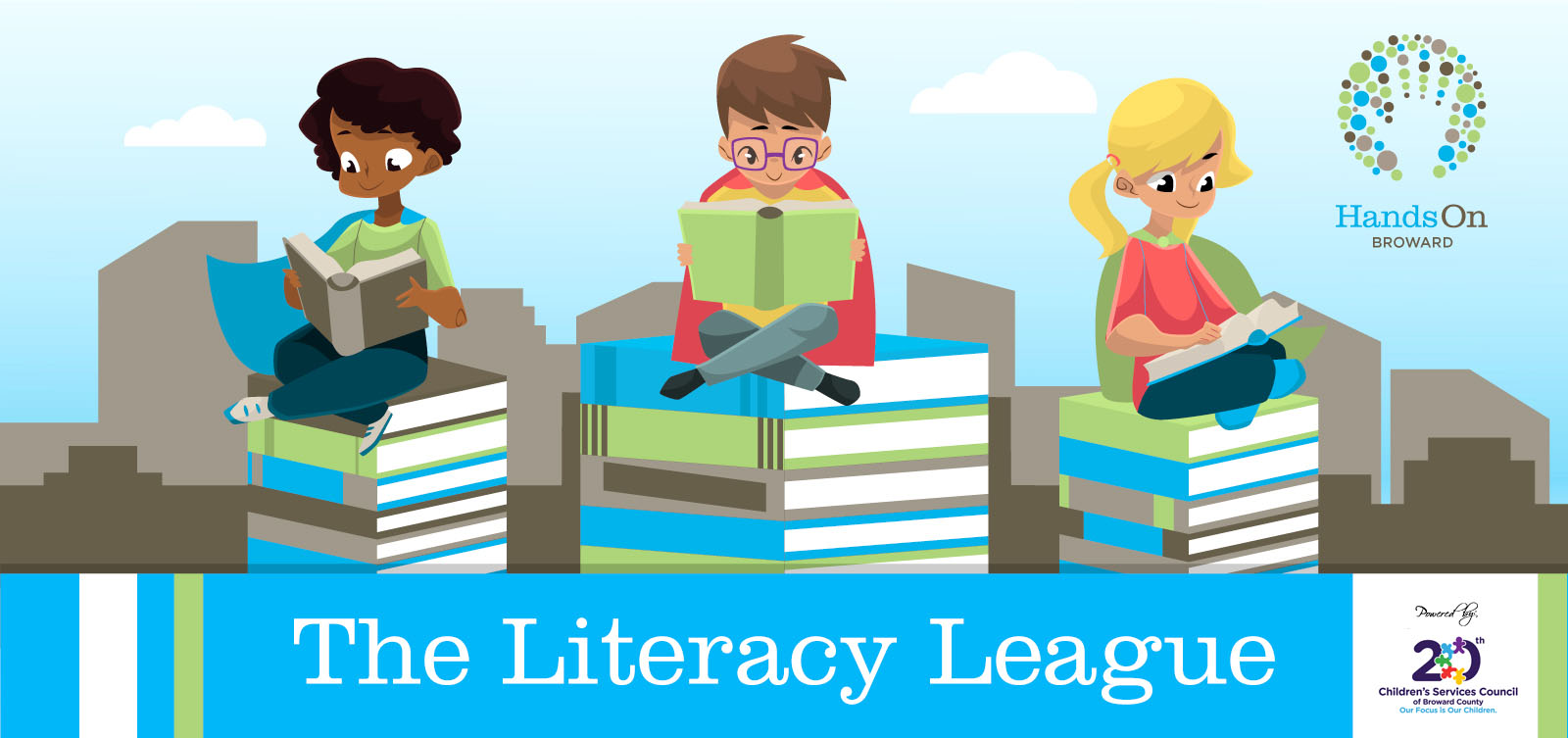 This month's DIY Projects will be benefiting our very own Literacy League!
Click here for the Library Bin DIY Project
Click here for the Superhero Cape & Book Bundle DIY Project
The Literacy League is a collaborative partnership being coordinated by The Children's Services Council of Broward County. Together with the School Board of Broward County and the Early Learning Coalition of Broward County, they have convened a large group of community stakeholders, agencies, and cities committed to Broward Reads The Campaign For Grade-Level Reading.
What is the Broward Reads initiative? It ensures that every child is reading at grade level by the 3rd grade, which is a critical milestone.
Participating in this month's DIY Project is an opportunity for you to support the Broward Reads initiative to improve these statistics.