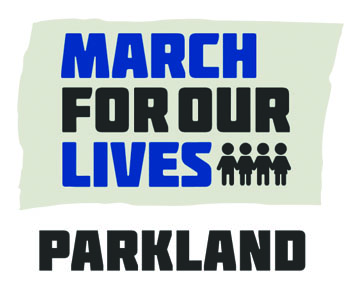 MARCH FOR OUR LIVES – PARKLAND | EVENT VOLUNTEERS
On March 24, the students and families of March For Our Lives will take to the streets to demand that their lives and safety become a priority and that we end gun violence and mass shootings in our schools. March For Our Lives - Parkland will need hundreds of volunteers for this important event including the below (links open in a new window):
**IMPORTANT: All volunteers must attend a mandatory volunteer training on Friday 3/23 at 6:00PM at the Pine Trails Park Amphitheater, 10555 Trails End, Parkland, FL 33076
March for Our Lives - Parkland is coordinated by youth and supported by adults who are members of the March for Our Lives - Parkland Event Committee.
Please feel free to follow the conversation on Facebook.