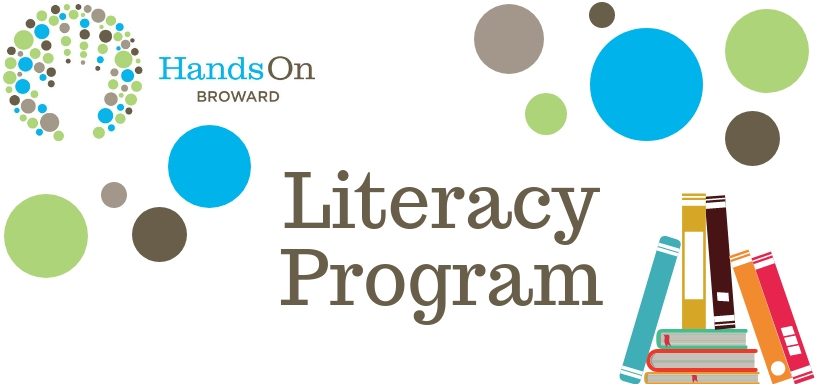 HandsOn Broward's Literacy Program is a collaborative partnership being coordinated by The Children's Services Council of Broward County. Together with the School Board of Broward County and the Early Learning Coalition of Broward County they have convened a large group of agencies, community stakeholders, and cities committed to ensuring that every child is reading at grade level by the 3rd grade, which is a critical milestone. This is necessary to master the subject matter they will encounter in the fourth grade. Four out of every five students in low-income households fail to achieve this critical milestone. You can support the Broward Reads in your City initiative to improve these statistics by volunteering as a reading coach, mentor, or tutor.
As a mentor, you have an opportunity to help a child who is learning to read so that they may begin reading to learn. The impact you make on their ability to read can have far-reaching effects, even boost their confidence in other areas of life.
HandsOn Broward inspires, equips, and mobilizes thousands of people each year to do important work such as being a literacy mentor, reading coach, or tutor.
Click here to express interest to the Literacy Recruitment Coordinator, Carolina Bosco.
---

Do you have a literacy-based program and need volunteers to become mentors, tutors, or literacy coaches?
Click here to email our Literacy Engagement Manager, Katie Ospina.