9/11 Day of Service & Remembrance
9/11 Day of Service & Remembrance was developed to create a permanent and positive way to observe 9/11 each year and ultimately turn a day of tragedy into a day of doing good. Each year, more than 30 million Americans observe 9/11 by helping others, making it the single largest day of charitable activity U.S. history.
HandsOn Broward has mobilized tens of thousands of volunteers in shoulder-to-shoulder service on 9/11 Day to support our nonprofits, veterans, first responders and local community. This year, as we move to find creative ways to generate impact in a post-pandemic climate, HandsOn Broward will continue our legacy of local service by pivoting our program to include ways for individuals and families to make a difference virtually and from home.
We invite you to join us as we observe a day of service to honor, remember and create meaningful impact by participating in the following projects:
First Responder Care Packages
Volunteer from home to assemble care packages for Broward County first responders who have been working tirelessly throughout the COVID-19 pandemic. For 9/11 Day of Service, we will honor the memory of the first responders who made the ultimate sacrifice in service to their community by delivering the packages with gratitude for those who work in ours. CLICK HERE for instructions on how to create and drop off your care package.
HandsOn at Home
Participate in one of our HandsOn at Home volunteer projects. You can show gratitude to first responders, become a Storytime Hero or create your own volunteer project to make a difference for the cause of your choice. Add your impact to the collective story of 9/11 Day actions by sharing on social media using the hashtags #HandsOnBroward and #911Day. CLICK HERE to get started.
Sponsor a Meal
Through our HandsOn Connect programming, HandsOn Broward partners with organizations in Broward that are working to meet the needs of veterans, emergency care workers and active-duty military members throughout our community, our country and the world. This year, in recognition of the selfless service of those who respond without hesitation to our most pressing needs, HandsOn Broward is collecting donations to help provide meals to our first responders.
CLICK HERE to make a donation to support HandsOn Broward's meal program. Your gift will support the delivery of meals to veterans and first responders in our community and provide items for care packages to be sent to active duty military members serving our country.
Powered by: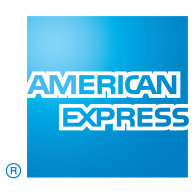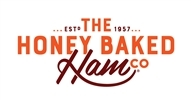 954-888-4776 WESTON – DAVIE, FL